Garden Services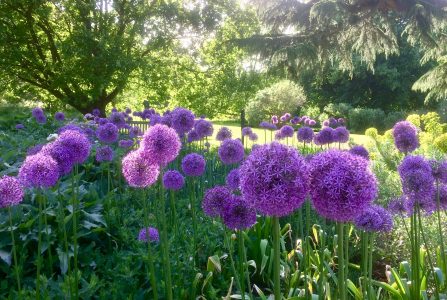 I am a professional gardener working in the Clifton, Redland and Bishopston area of Bristol. I enjoy gardening in the city, creating beautiful gardens and green spaces that allow my customers to connect with nature - all with the vibrant hum of urban life as the backdrop. Conscientious and hard working, I bring experience, knowledge and an enquiring mind. I approach my work with enthusiasm, a sense of humour and above all a deep respect for nature.
How I work - A holistic garden service
I develop a close working relationship with my customers that allows me to explore how best to not only maintain the garden, but enhance it in a way that meets the customer's needs and allows their enjoyment of nature to flourish.
Regular Customers: I offer a holistic approach to garden care. Sessions are a full day or half day every week or fortnight and involve a tailored maintenance schedule including:
Pruning shrubs, roses, climbers and small trees
Herbaceous perennials - cutting back, staking and dividing
Wrapping of tender plants and palms for winter
Maintenance of container displays
Border care: weeding, feeding and mulching
Alongside these tasks I also incorporate the wider responsibilities of managing planting budgets, plant selection and border design, container displays and managing communication with external contractors such as tree surgeons and lawn care specialists. I am a trusted key holder and am often responsible for the overall care of the garden during any absences.
Seasonal Planting Projects: For non regular customers I offer container planting displays where I advise on planting style and source the bulbs and plants as well as purchasing containers and pots as required. I advise on aftercare and offer maintenance visits.