About Me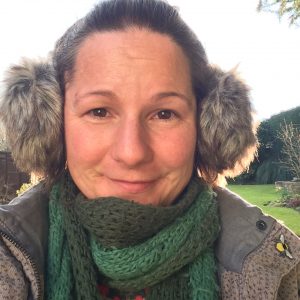 I began my horticultural training in 2015 and developed my business alongside my studies. I enjoy the physical challenges of gardening, working all year round in gardens as the seasons wax and wane, witnessing the fresh energy of spring or the calm reflection of late autumn and attending to the tasks each season brings.
Plant selection and planting design allow me to engage in a creative process, drawing on my love of colour, shape and texture alongside the practical considerations of the landscape. Through working closely with my customers I develop an understanding of the physical work and creative opportunities each garden presents. My goals are always to work in harmony with the natural world and to create a space where my customers can connect with nature and experience the positive benefits that brings.
A secondary element of my business is fine art nature photography. I have previously sold work at RHS shows and held exhibitions. Whilst this has taken more of a back seat in recent years due to the wonderful (and time consuming) nature of motherhood, I take bespoke orders for giclée prints and share my work online, click here to see my Photography Gallery Through my gardening work I provide photographs as part of the service for when customers are away, so that they can still connect and enjoy their gardens from afar. All photography on this website is my own.
Mentoring: I am passionate about encouraging others to follow their dreams and provide informal mentoring support for individuals looking to start their own business in horticulture. I worked in the charity sector for over a decade, providing business start up support for hundreds of young people. I have a wealth of experience to draw upon alongside my own personal start up journey and I have a particular interest in supporting other women entrepreneurs to achieve success and happiness.
Training
I studied RHS Level 2 in Garden Planning, Establishment and Maintenance at Pershore Horticultural College in 2015. I went on to study RHS Level 3 in Garden Planning, Construction and Planting at University of Bristol Botanic Gardens in 2016.
Additional training: WFGA Rose Pruning & WFGA Fruit Tree Pruning. Waterperry - Rose Pruning, Wisteria Pruning and Ornamental Grass care.
I am mentored by Waterperry Head Gardener Pat Havers who I first met in 2015. I am able to turn to Pat for advice on plant care and pruning techniques and also visit Waterperry for training days, working alongside Pat to further develop my knowledge and skills.
Back to the top
Media
18th March 2015 - BBC Radio Bristol - invited onto the Steve Yabsley Lunchtime Show for a chat about all things gardening and photography, and starting up in business.
Back to the top